Kronos campaign guides
Campaign and guides for global rollout of the 'Control' campaign I created for Kronos. Workforce management has a wide variety of issues across a wide range of industries . Messaging was created to work globally and be translated without issues.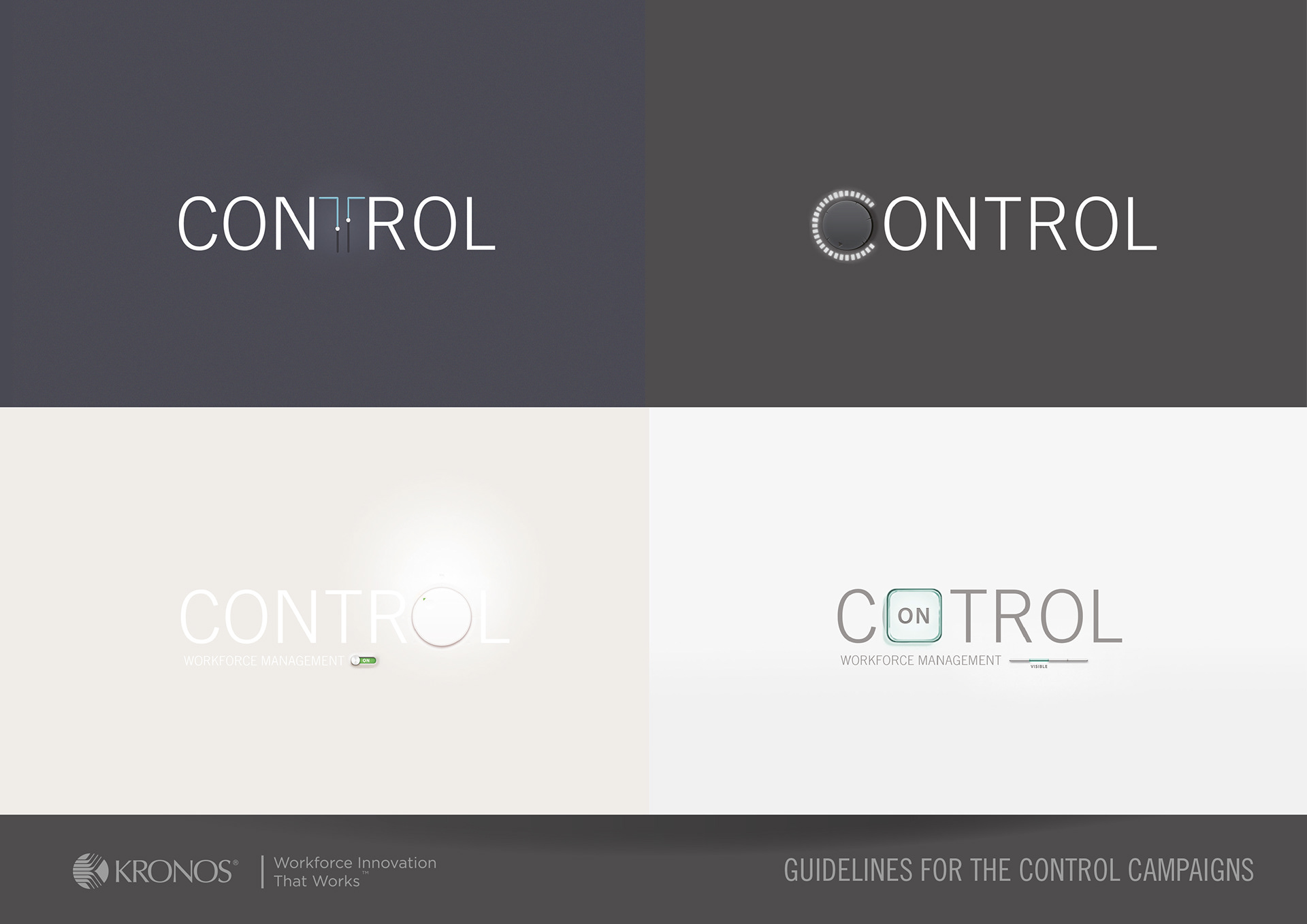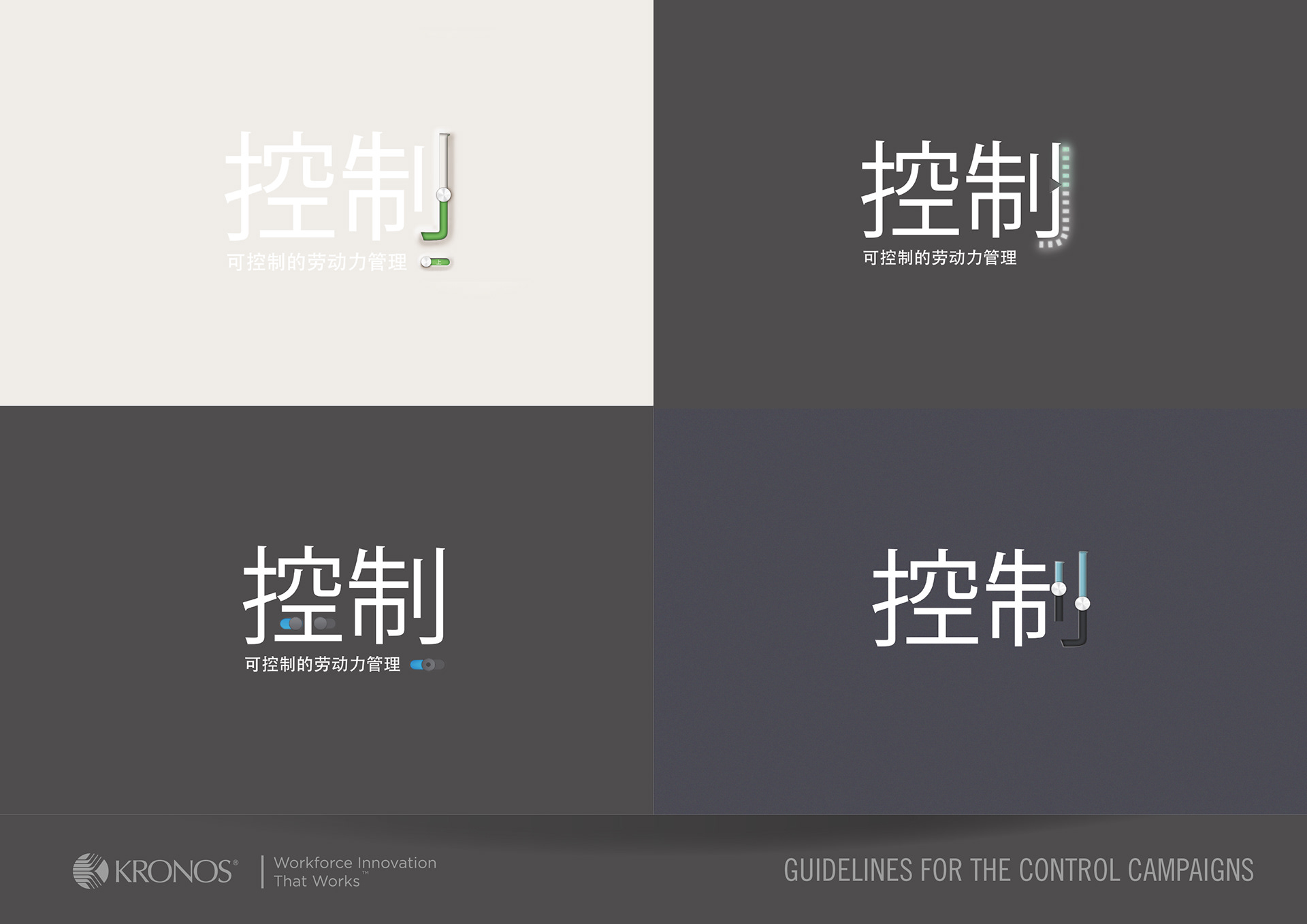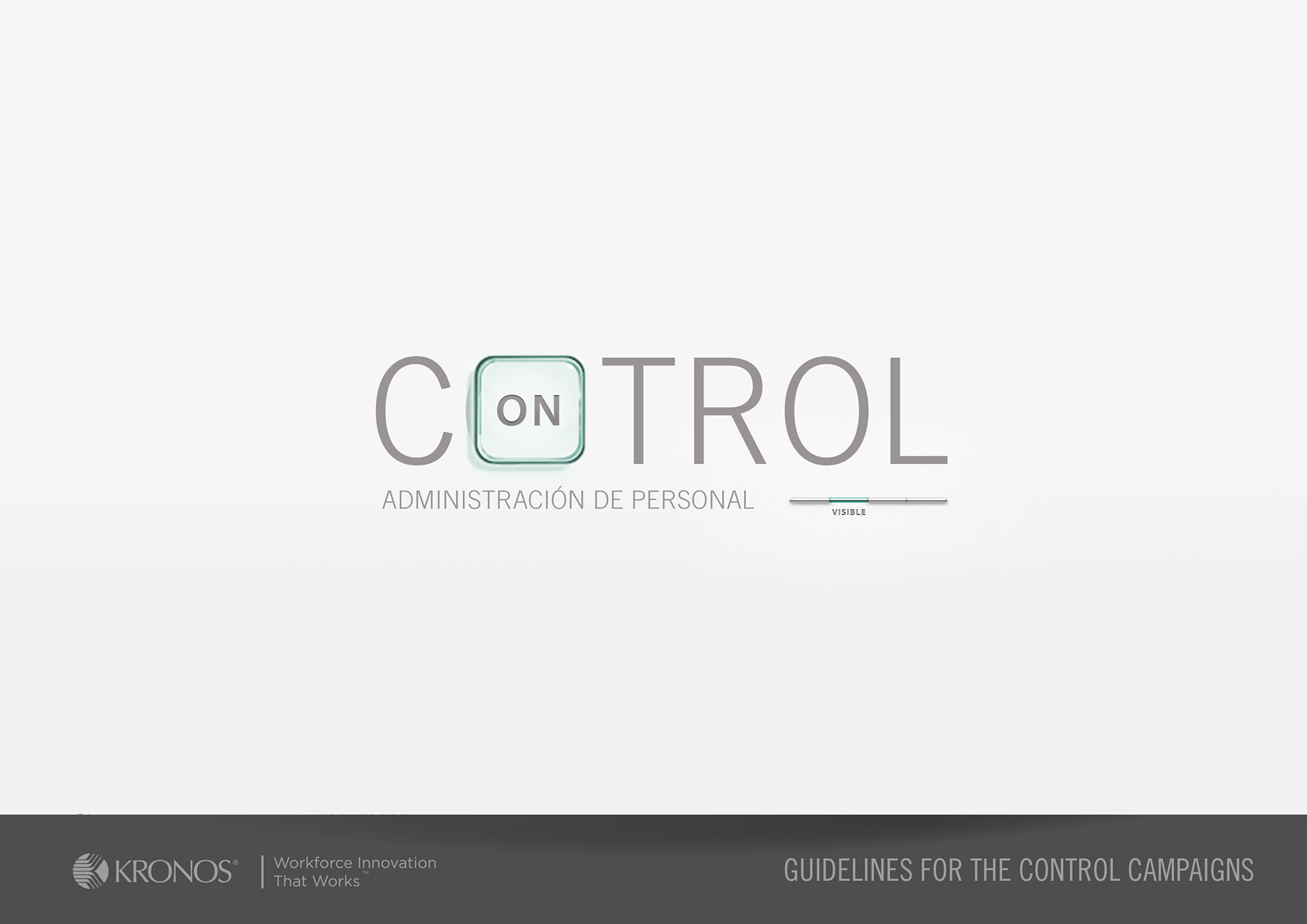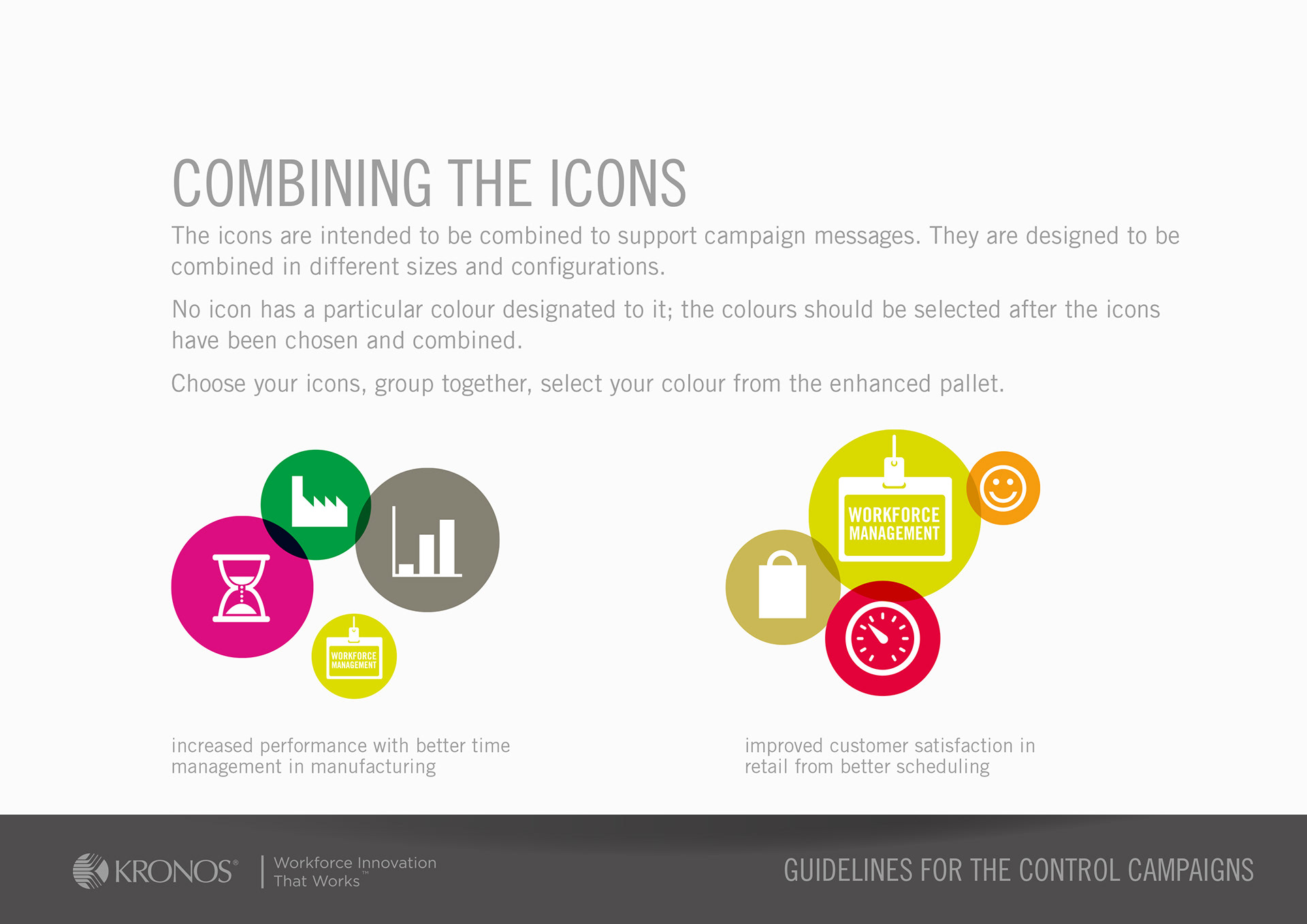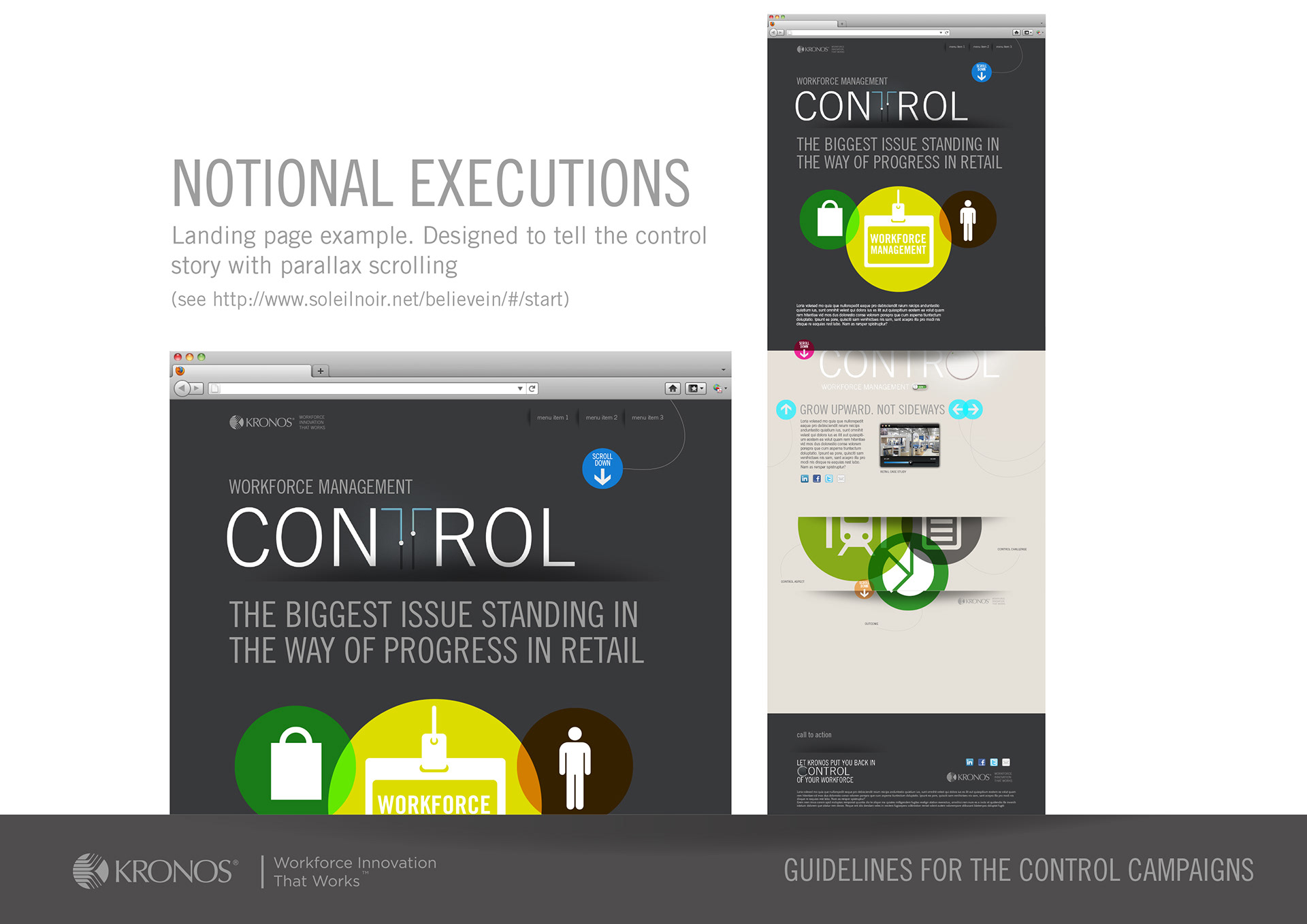 Selection of pages for the Kronos (workforce management) 'Control' campaign. Global campaign created to talk in a variety of countries from China to India about a wide variety of issues. Globally well recieved and managed from the UK.
Why I loved it:
The challange of taking a dry subject and communicating it across the globe... without issues
Why they loved it:
They'd never seen anyoen get excited about workforce management